Top 10 Must Use Shopify Apps for Growth in 2020

Shopify is known for having thousands of applications that can be used to improve the functionalities of your online store. Indeed, any e-commerce developer and business owner would want these features to enjoy an edge in the market. Without the help of Shopify apps, you would be spending a lot of time and effort building features that can improve user experience, ensure conversion, and also boost your marketing strategies. 
With this being said, the process of picking the right apps for your business can be a challenge. This is because apps need to be hand-picked based on your requirements. And, this is never an easy job. Many times, businesses have dedicated teams to get this job done. 
With this being said, here are some of the finest applications found in the Shopify App Store. These are free apps, and they have advanced plans that prove to be useful in many cases. So, let's dive into the finest e-commerce apps for your site from Shopify.
#1 Sales Pop Master ‑ Countdown by Autoketing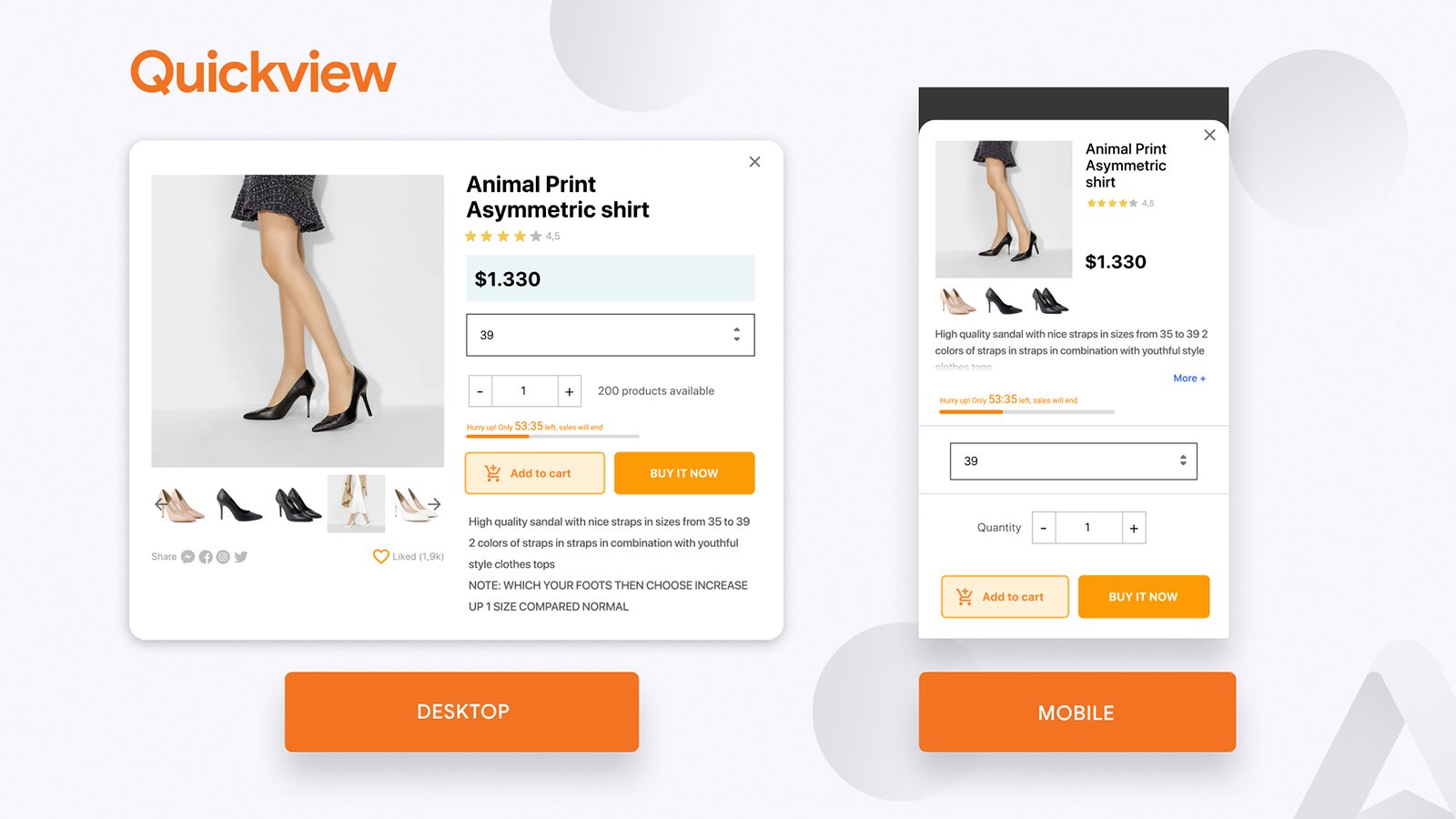 The ultimate role of this Shopify app is to bring down the amount of effort you need to exert in boosting conversion rates. It aids by increasing the chances of a customer adding items to the cart, and proceeding to checkout. Indeed, the app comes with many stunning features that prove to be handy. Two of its key selling features would be the coupon code wheel and the countdown timer (urgency). So, what does time do? Once a product is added into the cart, the timer will begin and stress the need to proceed to checkout. 
The basic plan costs 9.99 USD per month, and the advanced plan costs 20.99 USD per month. 
#2 Shop The Look by Write Read Software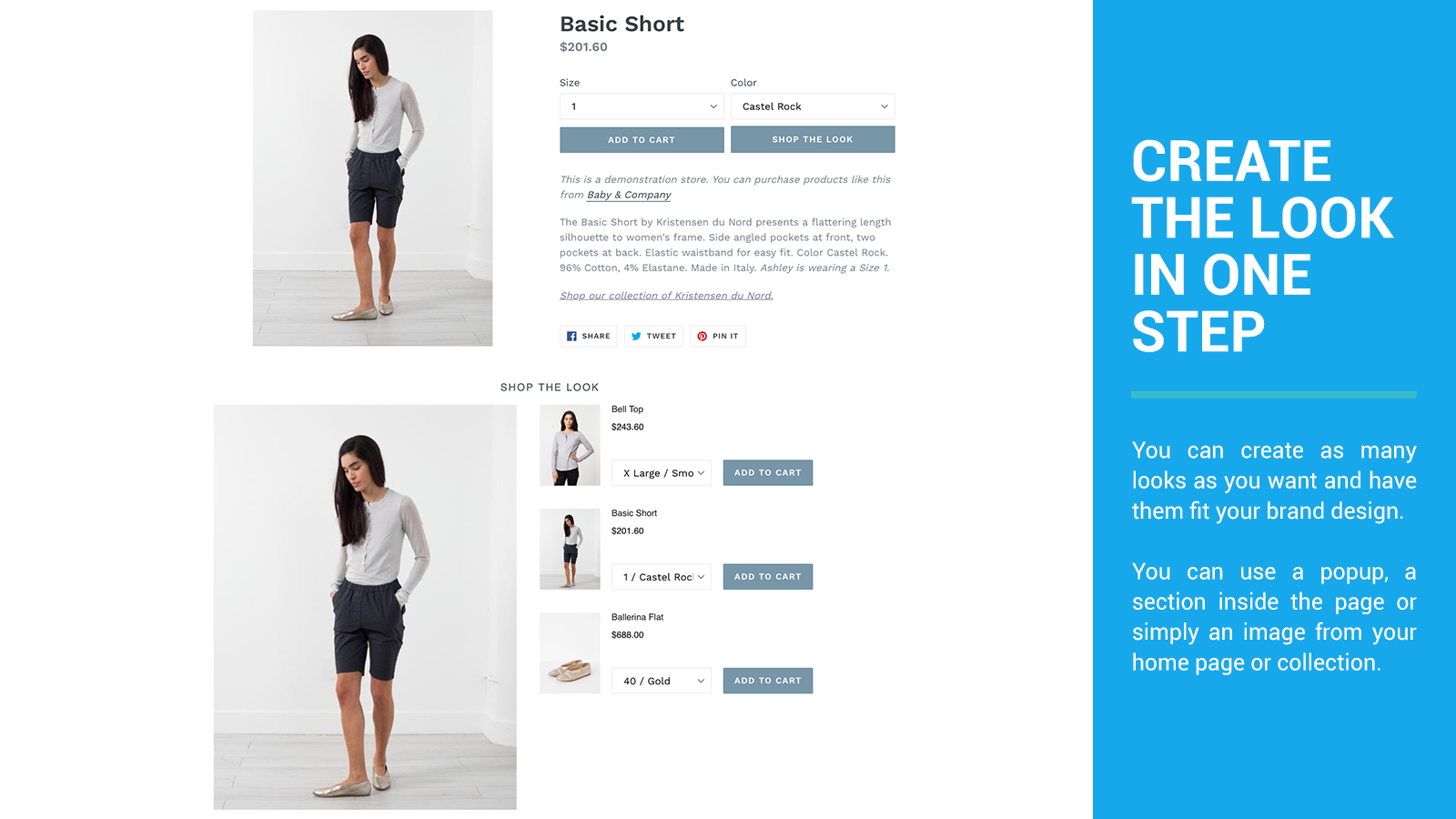 The role of this application is to enable customers to add more items to the cart right from the product picture. Which means, they don't need to navigate into the product page! This helps customers make immediate decisions. And, this increases the chances of the customer making a buy. Two crucial elements of this app would be up and cross-sales. Also, you can rely on this application for promoting a bundle of products. 
When compared to many other Shopify apps, Shop The Look one enjoys an edge through its live chat support. Also, you don't need a developer to enable it on your site. 
#3 Re:amaze Live Chat & Helpdesk by Re:amaze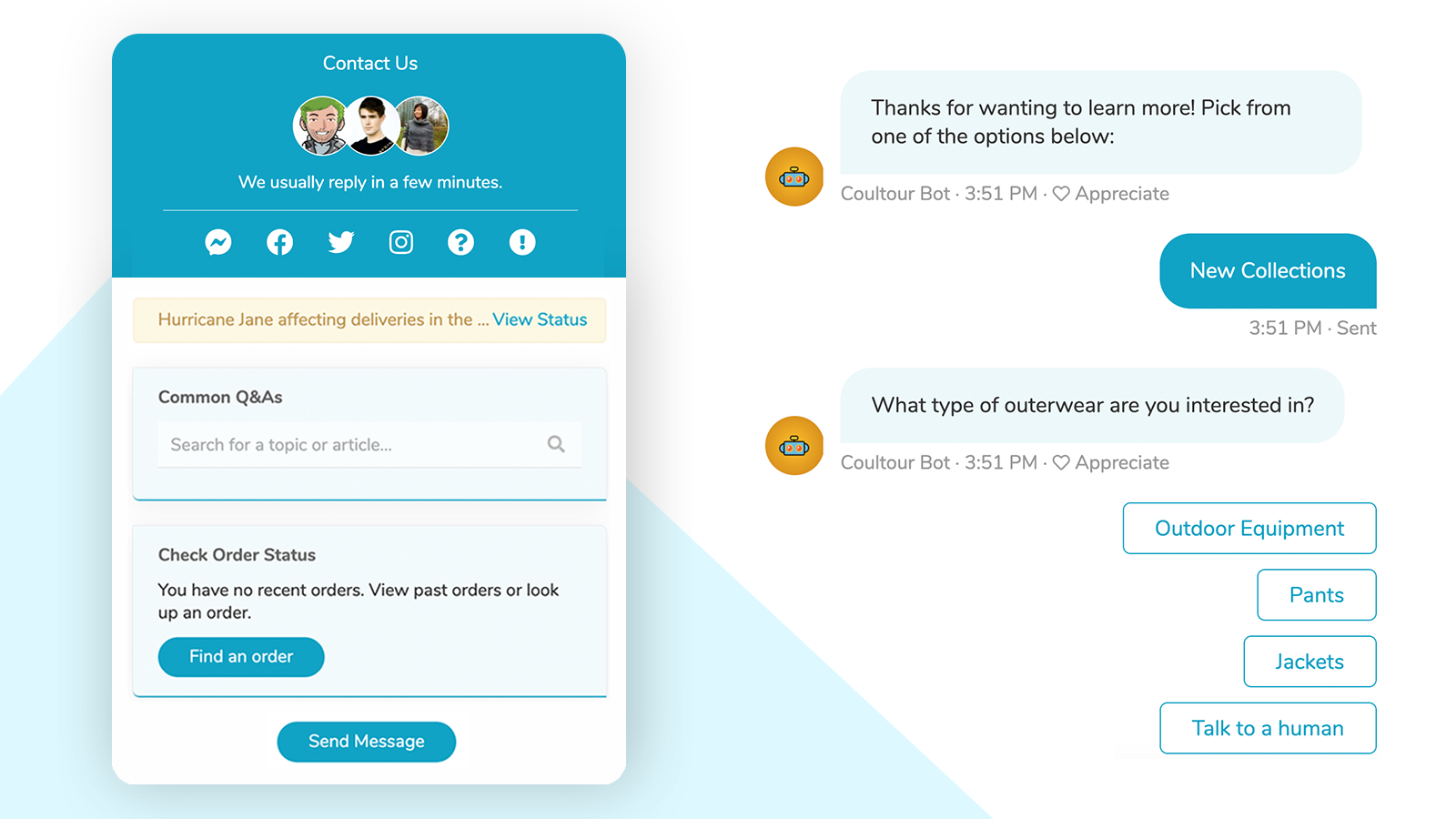 When you want a helpdesk, chat support, and a marketing platform for your e-commerce website – Reamaze Live Chat is what you need. This is an app used by nearly 1000 merchants or more. It has received top ratings in many platforms. What makes the Reamaze bundle interesting would be its demos and training. By going through these videos, you will be able to get the app up and running. In fact, you need zero codings to manage numerous stores! 
Reamaze comes in many packages. The basic version is offered at 20 USD per month. The Re: Amaze Plus comes at 60 USD per month. And, the enterprise version is offered at 500 USD per month. 
#4 Google Customer Reviews by AdNabu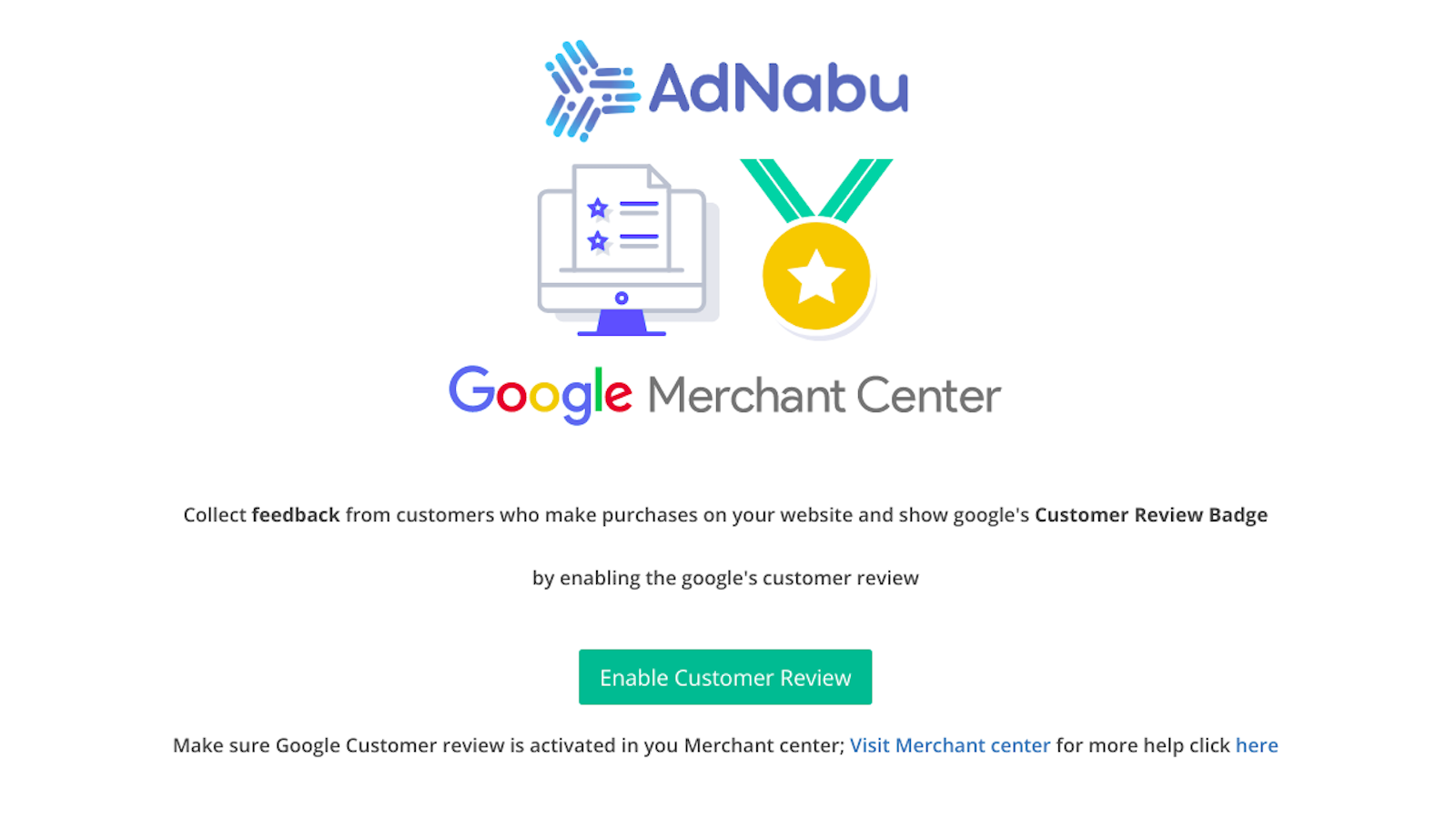 Google Customer Reviews, Badge App is all about collecting reviews and posting them in your eCommerce site. The app ensures that reviews are collected from real customers. And, these reviews are then used to attract new customers. Indeed, this is an effective way of building trust on your site. As you dig deep into the app, you will be able to secure the google review badge. This badge is known for boosting conversion rates, and sales on many sites. Once again, the app is famous for not requiring any coding skills! 
The app comes in two versions, the basic plan is free to install and costs 4.99 USD for more than 10 orders. And, the advanced version is 9.99 USD per month. 
#5 Loox ‑ Photo Reviews by Loox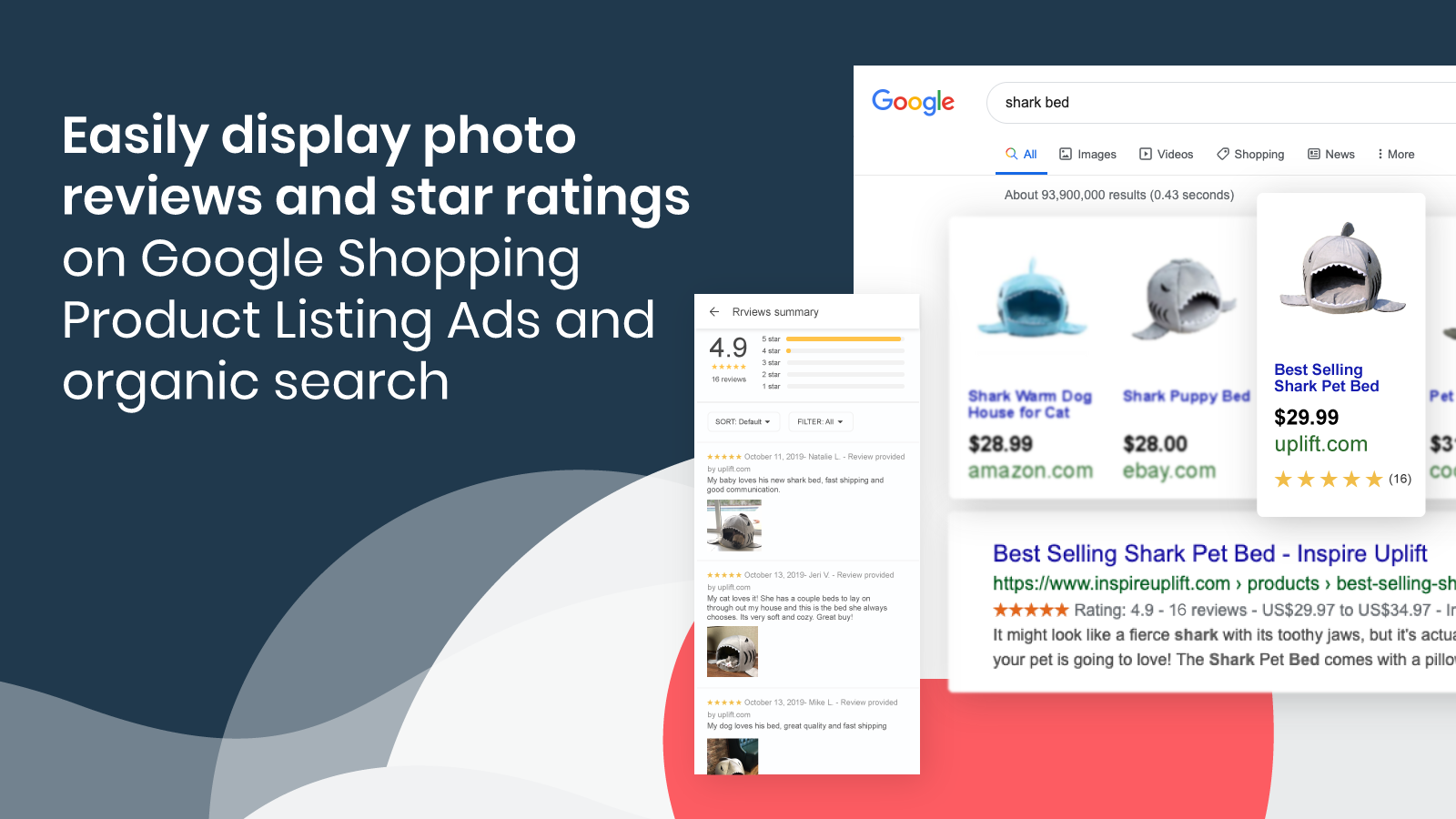 Moving on, you have Loox which is used for sending automatic review requests to customers, who purchase from your site. Also, when the customer decides to give a photo review, they will be sent discount coupons! This is a great way of building your virtual presence and giving customers another reason to visit your site. 
Apart from gathering stunning reviews, this app is also designed to post product reviews on your site. In the long run, Loox is a great investment for those who are keen on driving traffic, creating social proof, and gaining the attention of new customers. 
Loox comes in four versions. The basic plan costs 9.99 USD per month. And, the enterprise release costs 99.99 USD per month. 
#6 Privy ‑ Exit Pop Ups & Email by Privy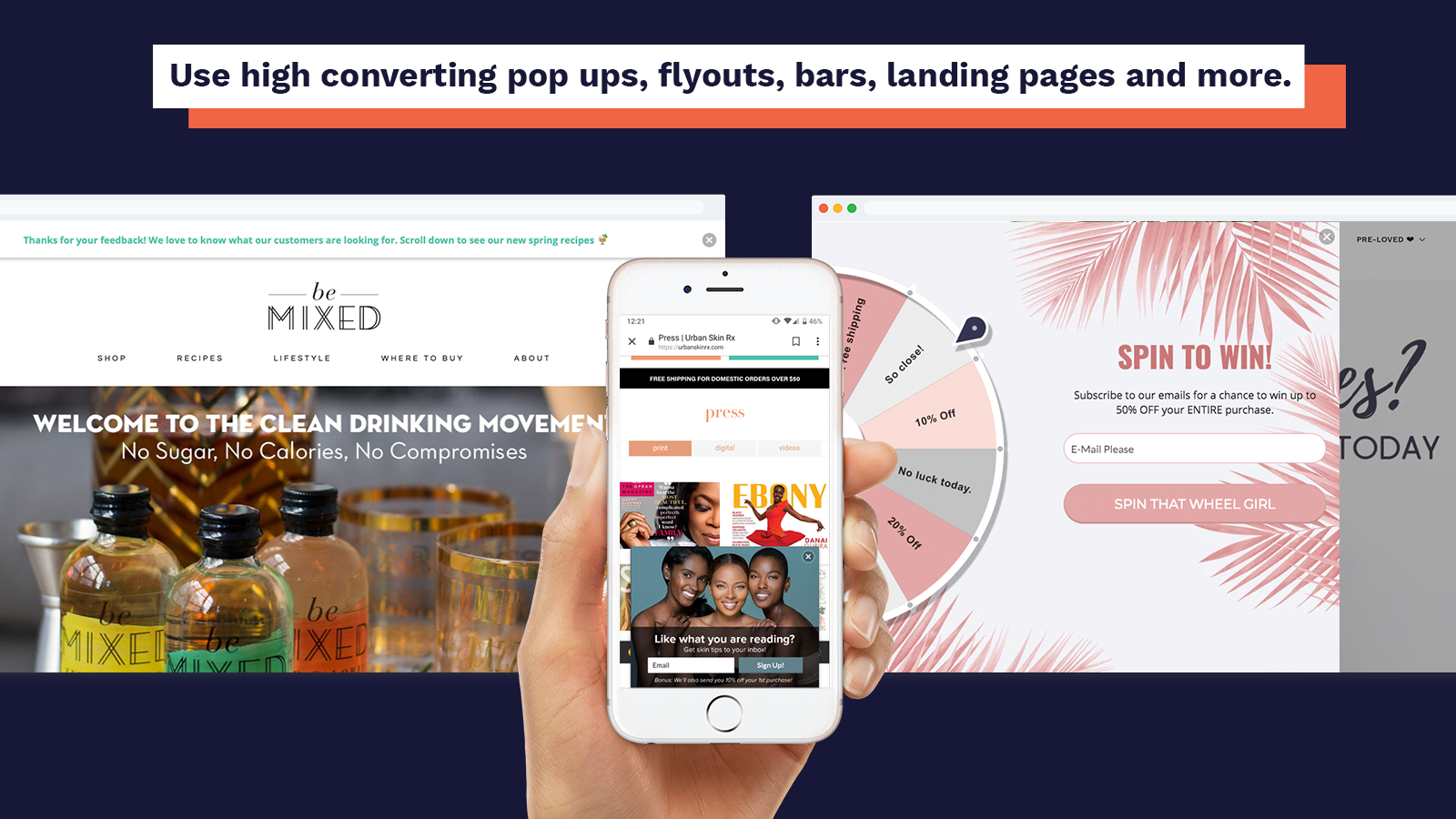 Privy is a solution for e-commerce business owners who want to improve their email lists. This application creates beautiful popups that can be used to gather the email addresses of potential customers. The application syncs automatically with Klaviyo and Mailchimp. 
The privy was initially designed and developed to reduce the chances of abandoned carts. This accounts for more than 75 billion USD around the world. And, when a customer chooses to abandon a cart – this app sends automated texts and emails. Now, doesn't this sound like a big burden off your shoulders?
The application comes in four versions. One, you have the absolutely free version. The Convert variant costs 20 USD per month. The email variant costs 10 USD per month. And the Text variant costs 10 USD per month. 
#7 Free Shipping Bar by Hextom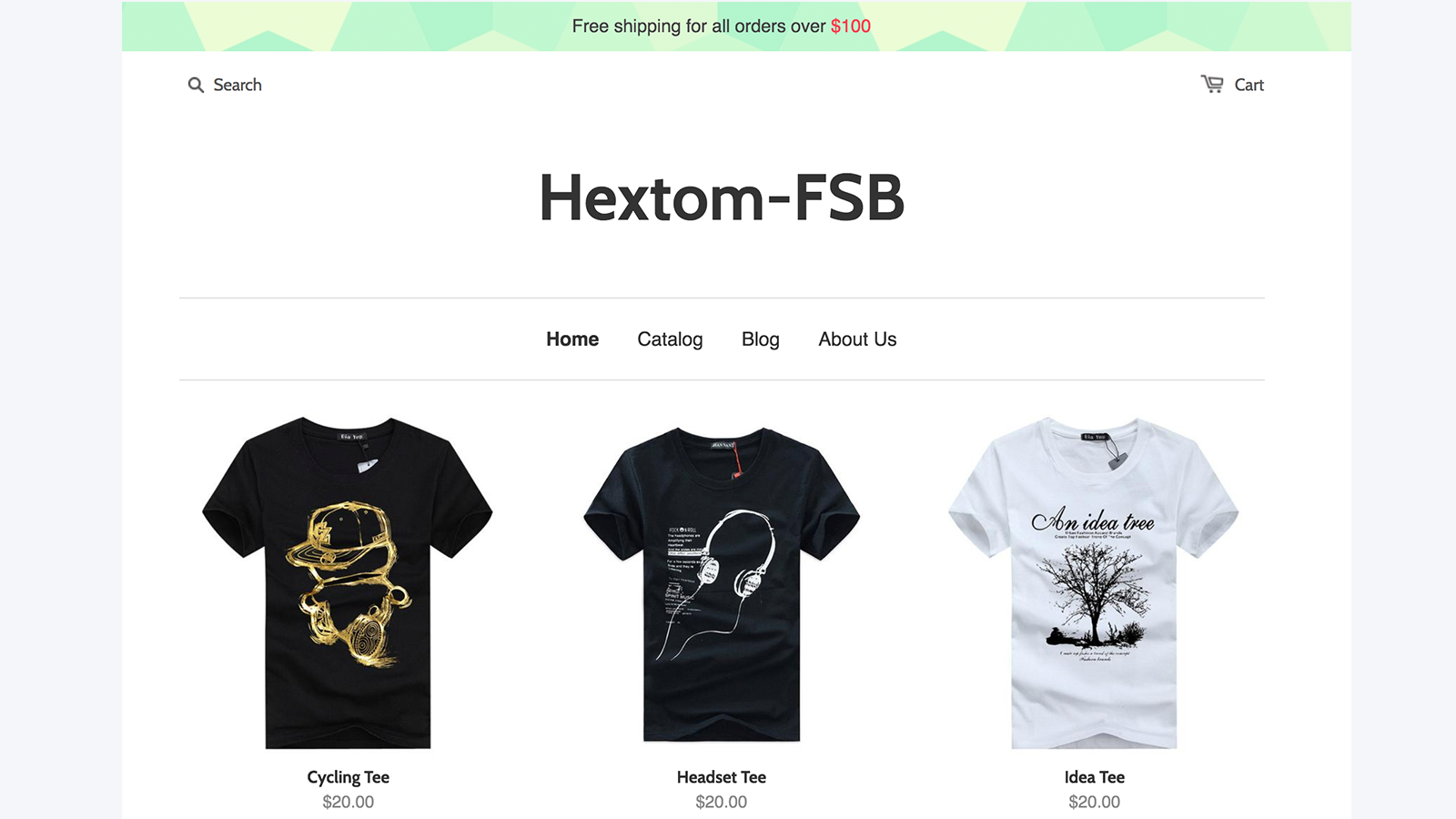 Nearly 55 percent of customers tend to abandon their carts when shipping charges are included. It is important for businesses to work on this factor. That is why apps like Free Shipping Bar are useful. The app encourages advanced targeting. The content displayed is optimized based on the time, page, device, and country. 
As a result, your revenue will improve with the help of free shipping. Also, the app offers special themes that can be modified based on the season and holiday. This helps to brighten the mood of customers and encourages them to make a buy. 
This application has a basic plan, which is completely free. And, the premium plan costs 9.99 USD per month.
#8  Easy Google Shopping Feed by AdNabu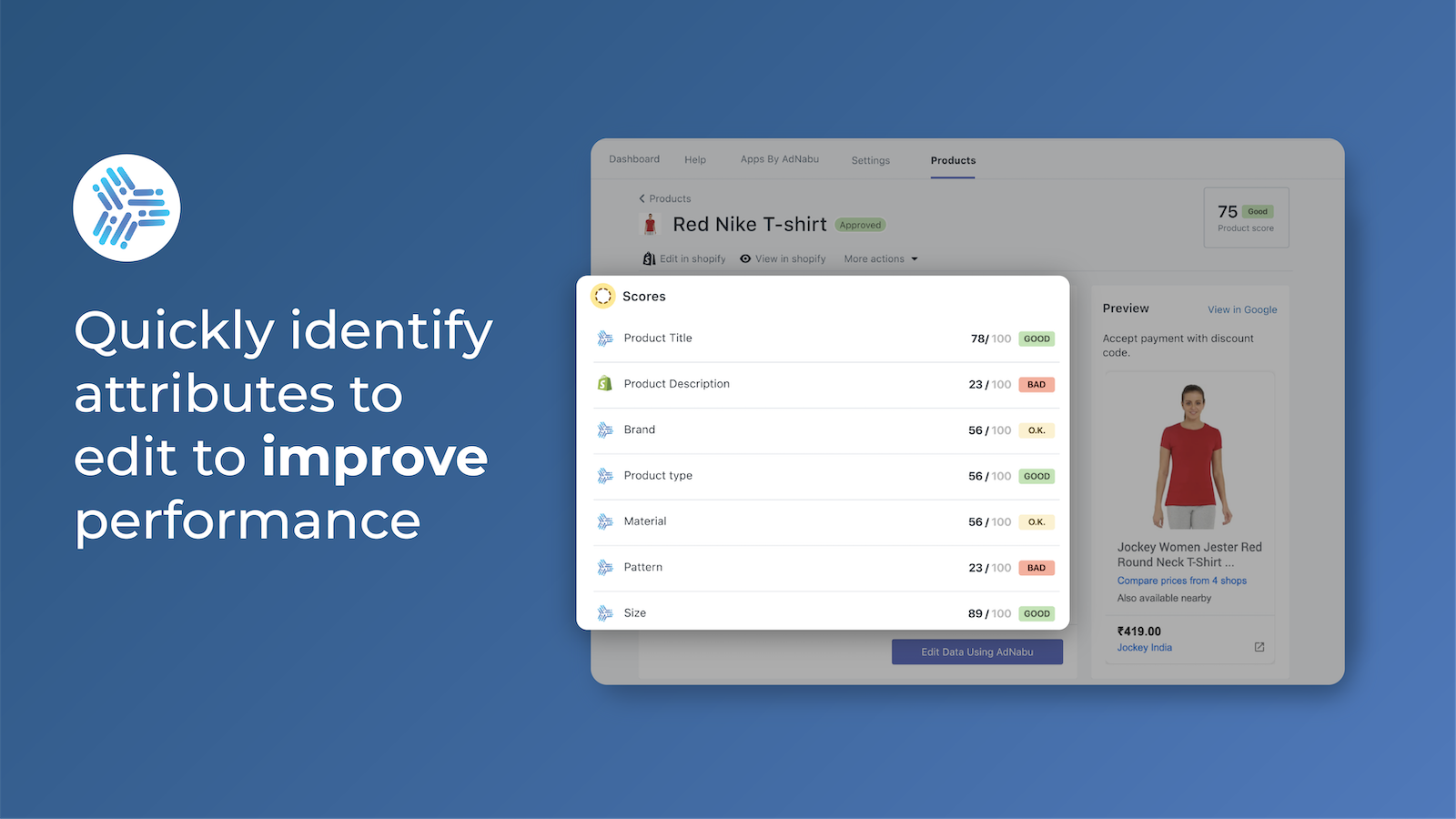 Next in line would be the Google Shopping Feed, which helps business owners create their Google Merchant Center and Shopping Feed in less than 2 minutes. With just a few clicks of a button, you will be able to build these pages up. 
In fact, the data feed option is also created immediately. Once the application completes the basic setup, you can use it to improve your Google shopping rank scores. These scores strongly depend on your online practices. 
The app comes in two versions. You have the free version which costs 9.99USD for the first thousand products. And, the premium plan for 19.99 USD per month.
#9  SEO Booster ‑ SEO Marketing by Secomapp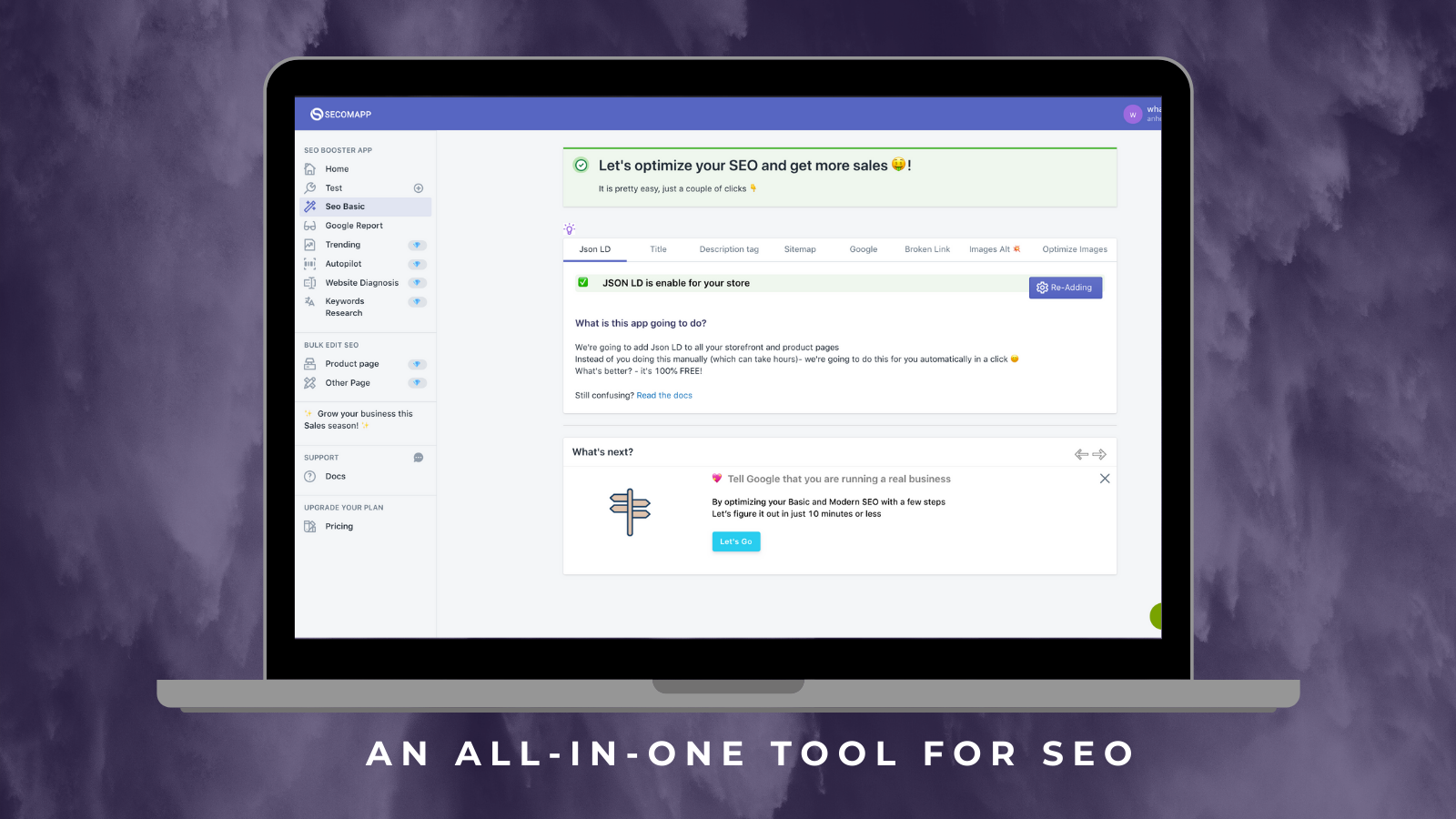 As suggested by its name, this application is all about optimizing your SEO methods! There are three major reasons to try this app on your Shopify ecommerce site. Once, it offers flash SEO results. You will be able to see organic traffic on your site with just a click of a button. The app ensures that your site is both Bing and Google friendly. Once the SEO quotient of your site is sorted, you will be able to improve your online ranking. This is when more customers start to visit your website. And, the entire process can be completed by following a few basic instructions. It cannot get any simpler. To be more precise, SEO Booster does the job of an SEO expert. 
SEO Booster comes in two versions. You have a free plan, which supports basic operations like SEO scan, bulk image ALT text, and SEO fix instructions. On the other hand, the Growth plan costs 18.99 USD per month.
#10 EU Cookie Bar ‑ Cookie GDPR by Booster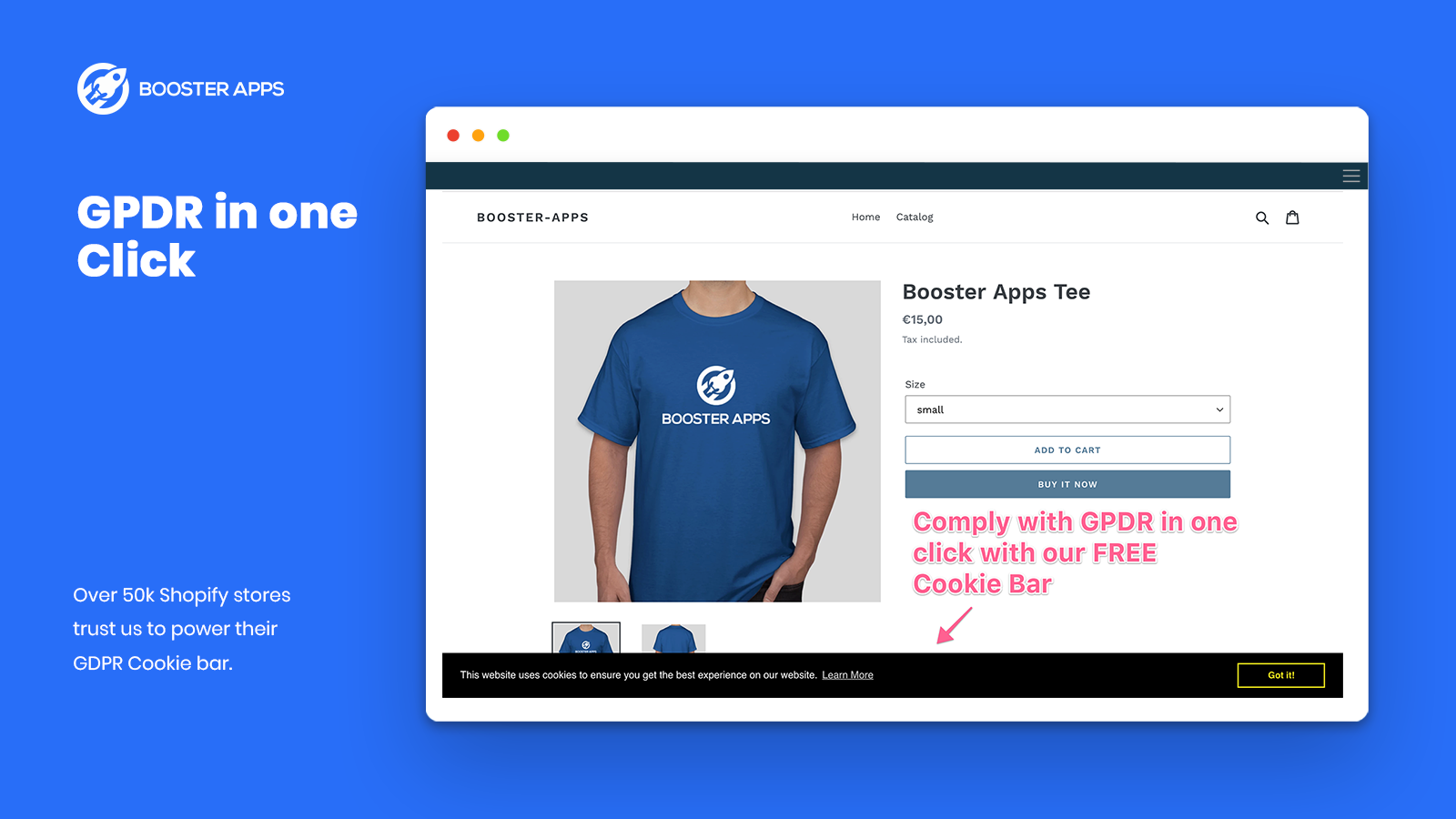 Finally, you have the EU Cookie Bar for your e-commerce website. The key goal behind this application is to comply with the norms of the EU. The cookie bar has to be displayed on your website, and all store visitors have to consent to it. The bar is absolutely customizable. 
And, the setup is extremely simple. Impressive features of the cookie bar are: it hides automatically, it can be designed to blend with your website, it can be installed with just a single click of the button and the content is completely responsive. 
Unlike many other applications in Shopify, this one is absolutely free! It comes in a single version, and you don't need to spend a penny. 
Conclusion
Whether you are aiming for search engine optimization or a cookie bar that helps customers learn more about the policies in your location – Shopify App Store has it all. This is one of the town's most comprehensive and reputed places for building effective e-commerce websites. Remember, your e-commerce site is much more than products and services. It needs to focus on elements that promise user experience and a better style of shopping. Thus, it would be great to try these top ten apps in Shopify for a quick kick-start. 
Guest Post by AdNabu
AdNabu helps improve sales in Google Ads for eCommerce companies. If you are running the search, google shopping, or display campaigns in Google Ads, This software will be able to increase your sales.